The intuitive sizing software for safety valves.
With VALVIO, the new software from HEROSE, you can conveniently and accurately design suitable safety valves. Once you have entered the individual parameters, VALVIO suggests the optimum safety valve. Time-consuming manual design is a thing of the past. Your advantages:
Convenient user guidance for easy data entry and accurate design results
Medium-appropriate sizing with corresponding temperature- and pressure-dependent behaviour
Realistic simulation of pressure drop and back pressure situations to minimise errors
Calculation of supply and discharge pipes to a safety valve
Standard-compliant sizing of safety valves in accordance with AD 2000, DIN EN ISO 4126-7, ASME Section VIII and API520
Any other questions?
Our experts will gladly answer them for you. Simply contact us at valvio-support@herose.com.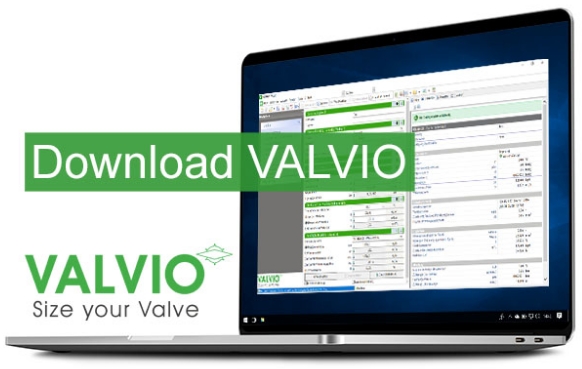 Further information for download:
Data Protection Statement for the Use of HEROSE VALVIO Design Software
You require a licence to be able to use VALVIO software. The data you enter when applying for a licence (name, address, place of work, e-mail address, telephone number) are stored locally by HEROSE. We use this data to check your identity, to issue you with a licence, and to assign you a personal HEROSE contact. Your data is treated confidentically, is not passed on to third parties, and on request will be deleted at the end of your licence period.