Our claim:
Built to endure.
Worldwide HEROSE ensures safety in the handling of technical gases, vapours and liquids. 150 years of experience in the development, manufacture and distribution of valves with a high degree of innovation as well as modern production with certified quality management make the company one of the world's leading manufacturers and suppliers of valves and safety valves for cryogenic technology, for small-scale LNG applications and safety valves as well as DIN EN standard valves for general industrial applications. HEROSE supplies its innovative and durable products to more than 80 countries.
At
HEROSE

, tradition and modernisation
go hand in hand

Since 1873, the company has remained true to its principles and has constantly reinvented itself.

We have compiled all this for you in a comprehensive chronicle. Follow us through our history.

Chronik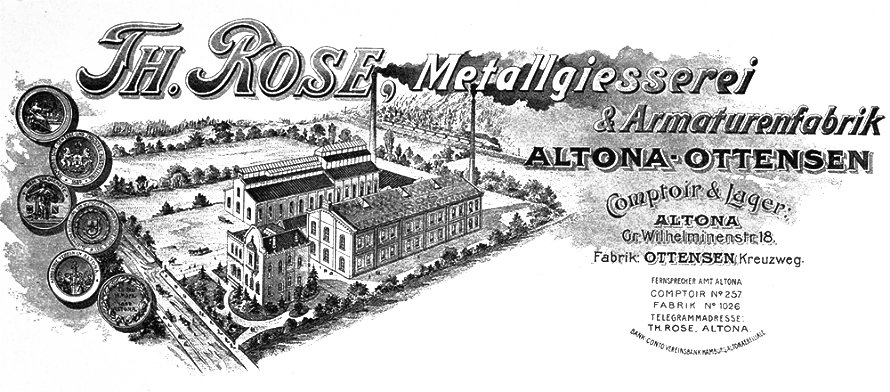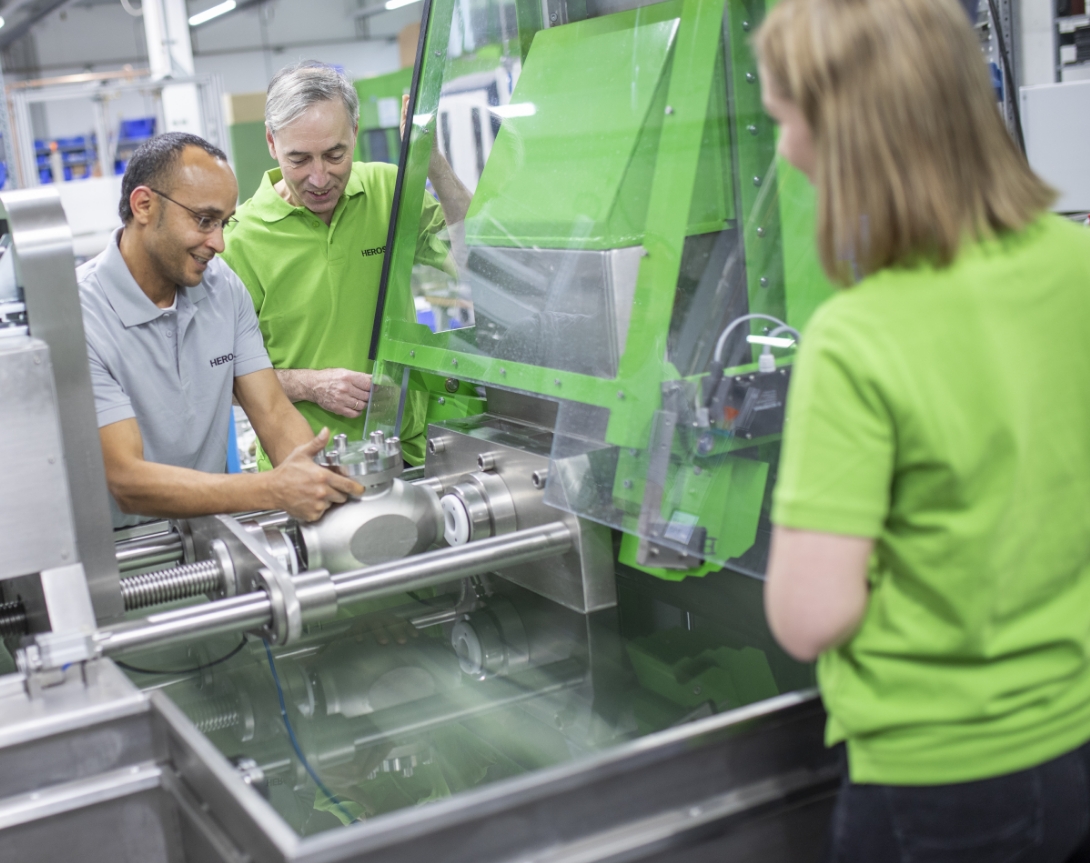 What guarantees quality?
Our requirements for materials, machines and test methods
We do the testing of all valves in our own test benches.
An extensive water test bench and an air test bench with a high-pressure ball reservoir enable us to carry out most of the tests of our valves under extreme conditions to a large extent ourselves.
Use of high-quality raw materials
During the inspection of incoming goods, we randomly measure all parts for dimensionally accurate production, thus ensuring that each batch meets the specifications. Pressure-bearing parts are tested for strength and tightness before assembly. Using PMI (Positive Material Identification) by means of XRF (X-ray fluorescence analysis), we also determine the chemical elements of our raw materials and can thus prove that it is the right material.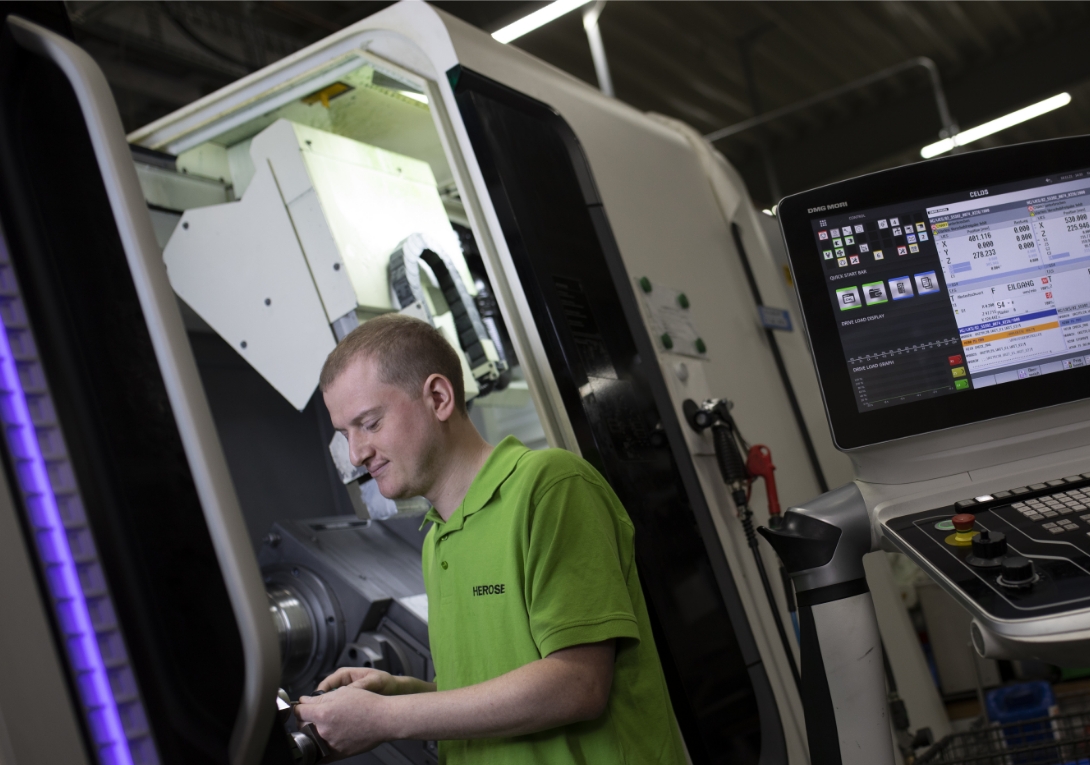 Production with the most modern machines
Qualified professionals manufacture on the most modern CNC machines, degrease with specially developed equipment and ensure the appropriate labelling with laser-controlled engraving machines.
The
HEROSE

quality promise.
Certified quality management
Our quality management system was introduced in 1991 and is certified by TÜV according to DIN EN ISO 9001:2015. It supports our quality principle: from quality control to delivery to the customer.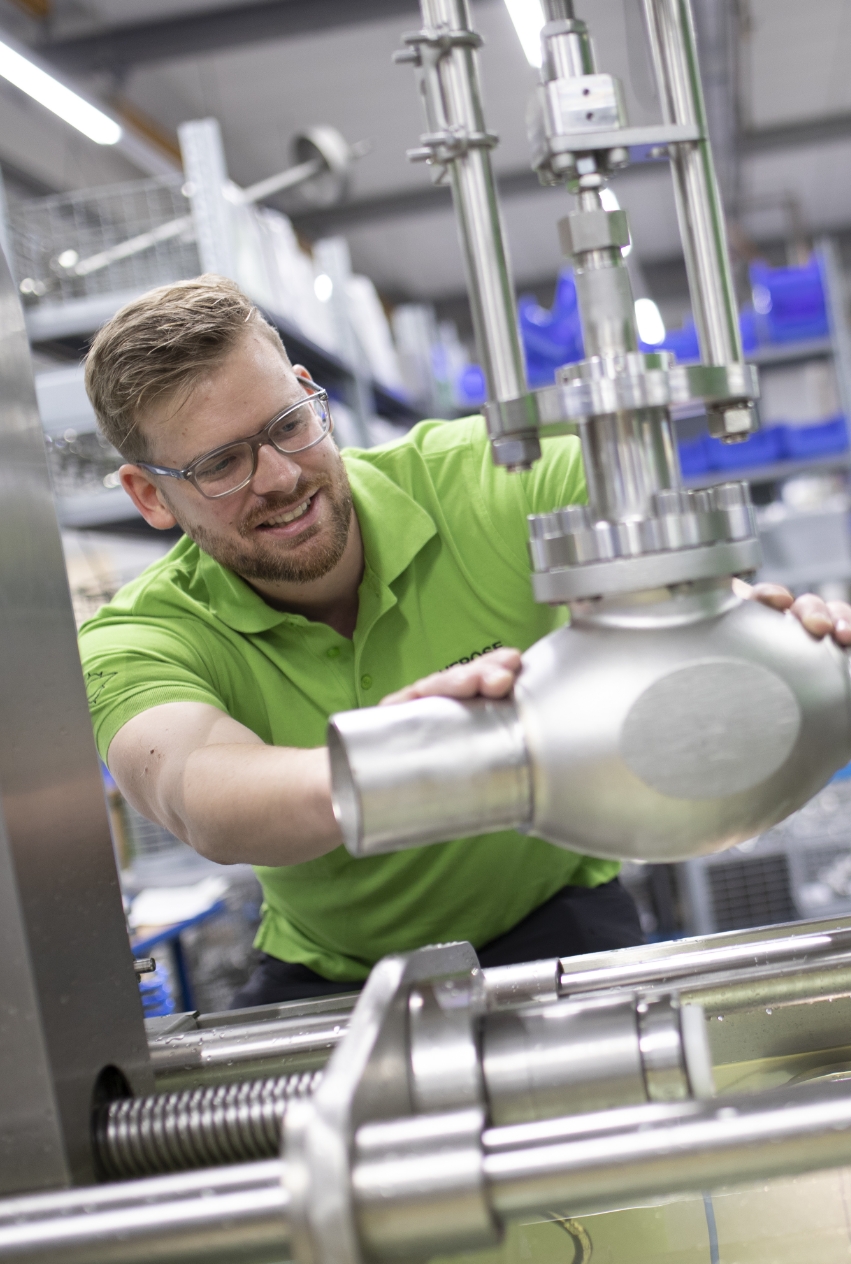 Innovation and Development
for the future
HEROSE develops, manufactures and distributes its own products. As a result, we are specialised in developing and manufacturing individual solutions requested by the market until they are ready for serial production.
For example, we are developing an innovative generation of valves for use at extreme temperatures between -270 °C and +400 °C, special valves for air separation or valves for the liquefaction of natural gas (LNG). In addition, our innovative strength is facing a new challenge in the course of the climate-friendly energy transition. With our own development, we meet the high demands on valves for hydrogen applications. A safety valve (type 06382) which almost shrunk half the size can nevertheless withstand temperatures from -60 to +80 °C and cope with a set pressure of 8 to 40 bar.
Tomorrow is important to us
Environment
Our products are characterised by their long service life and their ability to be repaired and maintained. As the materials used are almost 100 percent recyclable, production waste and rejects are disposed of in a sustainable manner and go into recycling cycles.
We ensure continuous development through an environmental management system.
We have formulated our responsibility in our Code of Conduct* as follows:
Compliance with all regulations on environmental protection and respect for the environment commit HEROSE to the careful use of nature's limited resources in order to ensure corporate success based on sustainability. For us, a commitment to environmental protection is an integral part of our business activities.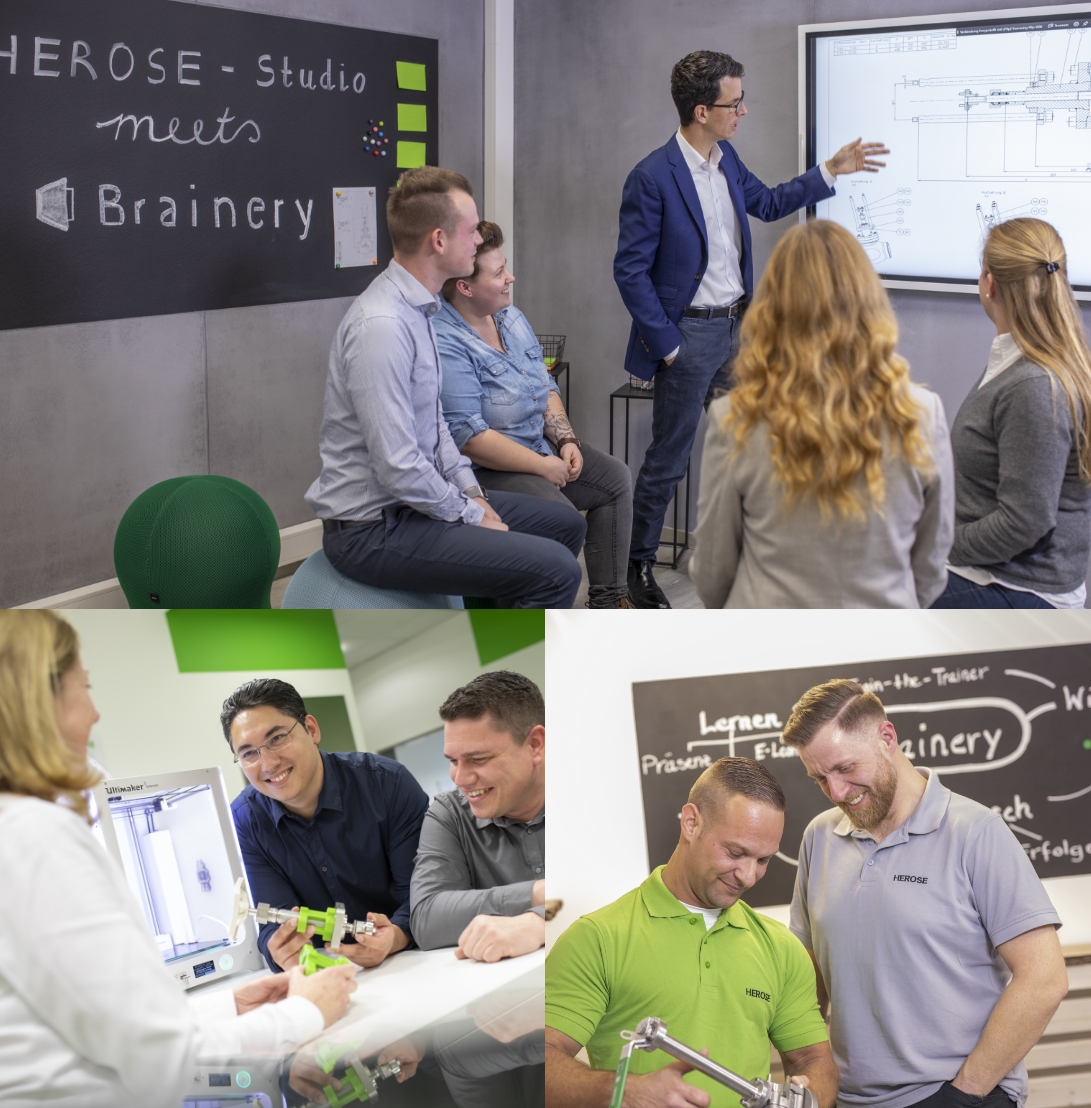 Social
The satisfaction of our employees is extremely important to us, as we have received several awards as one of "Hamburg's best employers". The employee surveys conducted as part of the award help us to continuously improve our social measures.
Our integrated management systems ensure the health and safety of our employees. As a member of the employers' association, our employees are also fairly remunerated. Through training, as well as attractive working time models, we promote the successful future of our employees and offer a flexible working environment in terms of time and space.
Safety thanks to experience, quality – and a spirit of innovation
Governance
As a medium-sized company, we are aware of our corporate and social responsibility. Our Code of Conduct does not allow any form of corruption or violation of information security. We commit ourselves to fair conduct towards customers, competitors, authorities and employees. We underline this commitment by defining leadership values.
Equality is of high relevance to us. We have clearly positioned ourselves against any form of discrimination. Through business continuity management, we know the risks and have aligned our actions accordingly.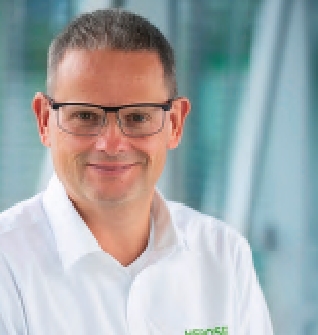 Dipl.-Jur. Dirk M. Zschalich, MBE

Geschäftsführung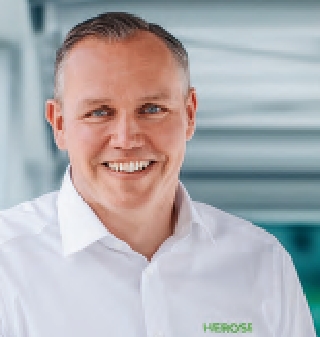 Dr. Jens Silligmueller

Geschäftsführung